Welcome to The Marvelous Mrs. Maisel Wiki
Season 3 is now streaming!
Help
•
Terms of Use
•
Wanted Pages
•
Policies
•
Categories
This wiki is about all things The Marvelous Mrs. Maisel! The Marvelous Mrs. Maisel is an American television series. It stars Rachel Brosnahan, Alex Borstein, Michael Zegen, Tony Shalhoub, and Marin Hinkle. Not sure where to start? Pick a page at random! Can't find what you're looking for? Make a new page! Please read Policies before contributing to articles.
The Characters
Media: Get Ready for Season 3
Featured Article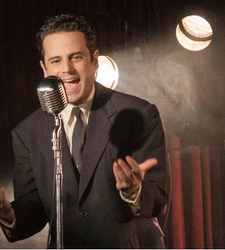 Comedian Lenny Bruce (October 13, 1925 – August 3, 1966) is Mrs. Maisel's mentor and occasional supporter. Played by Emmy-winner Luke Kirby, Lenny Bruce is a real-life stand-up comedian whose edgy, controversial comedy was popular in the clubs of New York in the late 1950s. His use of vulgar language alongside controversial topics such as sex, politics and religion was trailblazing for the time, resulting in multiple arrests for obscenity. He was eventually convicted in 1964 but was pardoned posthumously by New York Governor George Pataki in 2003. Bruce rarely appeared on television, but famously appeared on the Steve Allen show in 1959, where he delivered the monologue featured in the season 2 finale. Bruce moved to Los Angeles in the early 60s where he became a heavy drug user; he died of a drug overdose in August 1966.
Community content is available under
CC-BY-SA
unless otherwise noted.